Customer Testimonials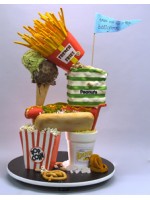 One of the most reliable and functional tools we have ever used
We have worked with Agbay Products for many years. Since our initial order of the "Agbay Cake Leveler" it has been used exclusively throughout the facility. It is one of the most reliable and functional tools we have ever used. Every cake that comes out of our facility is run through the Agbay leveler. The leveler is fast, efficient and very easy to handle. The durability of the product is incredible. The blade stays sharp, it adjusts easily and has few breakable parts to worry about. On the rare occasion that we have to replace a knob or have any issue with the product- the support and service is impeccable. You really CAN'T go wrong with the tool. Every bakery should have one.
-Christopher Garren
Let Them Eat Cake
An Agbay leveler will take your cakes to the next level
When asked recently in a magazine interview what three cake tools I would take with me to a desert island, the Agbay was top of the list! People regularly ask me if they really need it and the answer is always a resounding, 'yes!' An Agbay leveler will take your cakes to the next level of professional. Any baker or decorator who struggles to stack a level cake will immediately see wonderful results. The Agbay is so easy and safe to use and simple to keep clean. In my opinion, it is absolutely worth every penny.
-Lesley Wright
The Royal Bakery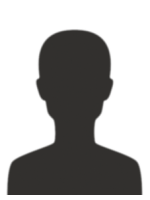 I'm just using it for the first time - AMAZING!
Wow Maureen, my Agbay is here and I'm just using it for the first time. AMAZING! I love it already. No stress and my cake is level!! Wonderful, thank you so much. And I can't believe how quickly it arrived, I'm so chuffed. I am doing a Disney Frozen cake for Make a Wish New Zealand this week and this is going to make this cake absolutely amazing for a little girl who is very sick. Thank you!
-Frances Jones
New Zealand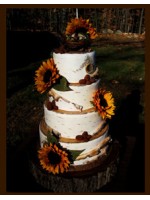 I don't know what I'd do without my Agbay Leveler
I can honestly say that I don't know what I would do without my AGBAY leveler. I purchased another brand and the blade would move with each cut, very frustrating. I can actually remember the day my AGBAY arrived via UPS. I was working on a cake and couldn't get the box open fast enough. I've been using it with each cake order ever since. Very precise and super quick. You can tort to your heart's content. I bought the auxiliary blade for slicing foam dummies and use that with great success as well. Sometimes you need a taller cake dummy for a show. And I'm not being melodramatic when I say that the three items I'd take to heaven with me would be my icing bag, my mixer and my AGBAY leveler.
-Denise
NH